Who we are
Beverley Counselling and Psychotherapy is a private therapy practice that was established to provide a therapy service delivered by highly experienced therapists who have expertise in different areas in order to create a holistic service for clients.
We are all experienced in working with adults of all ages with many different issues, and some of us also work with teenagers. The transition between childhood and adulthood can be difficult and some of our therapists have specific experience and training in working with the this age group. Our family therapist is able to work with families with younger children.
We are currently offering both remote therapy via Zoom and telephone, and in person therapy at the practice, with different therapists offering different options - please get in touch for more information by emailing [email protected]
Meet the team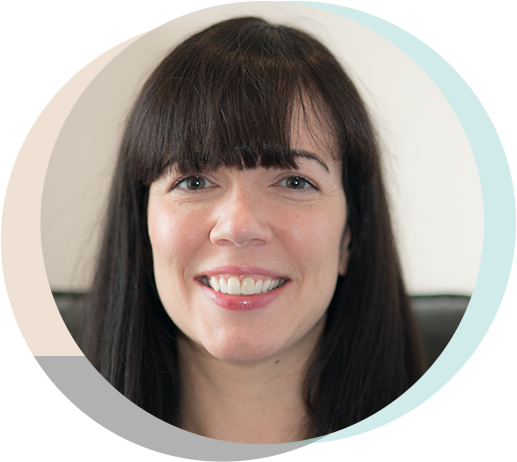 Caroline Hudson
Caroline runs the centre and is a BACP accredited counsellor trained to postgraduate level, with 20 years experience of working in a variety of counselling settings with older teenagers and adults of all ages. She has a particular interest in working with eating disorders, anxiety and depression, but also has experience in working with many other issues.
Caroline is a qualified clinical supervisor and is currently completing an MSc, undertaking research into therapy around issues of eating distress.
Hugh Palmer
Hugh is a UKCP registered Systemic Family Psychotherapist and has many years' experience working with individual clients, couples and families. He has previously worked as a university lecturer and as a Family Therapist in the NHS. Hugh has particular interests in working with families who have adopted, families experiencing bereavement, and supporting couples who are having relationship difficulties.

Mary Hodgson
Mary has been counselling for nearly 20 years. The majority of this time was spent as lead counsellor at a centre for young people aged 16 -25 in York. Clients came via GPs, or self referred because they were experiencing a range of common mental health issues (e.g. depression, anxiety), together with problems relating to their age (e.g. self esteem, identity). Most recently she is counselling survivors of sexual violence in a York charity using specific models of working with trauma, including EMDR.
Mary has been an accredited member of BACP since 2005. She is a qualified supervisor of counsellors and support workers, with special expertise in young people's work.
Fiona Croston
Fiona is a psychotherapeutic counsellor in transactional analysis and is a member of British Association of Counsellors and Psychotherapists (BACP) and United Kingdom Association of Transactional Analysis (UKATA).
She has over 20 years' experience working with adults and young people in a variety of settings. Fiona works with people who may be suffering from a range of difficulties including trauma, abuse, bereavement, depression and anxiety.
Lynn Buckley
Lynn is a UKCP & COSRT accredited psychosexual therapist working with a wide range of sexual difficulties inluding problems with sexual function, sexual trauma, out of control sexual behaviour, sexuality, and gender & sexual diversity. She has also works in the NHS as an advanced nurse practitioner/clinical nurse specialist within gynaecological cancer since the late 1990's.
Lynn uses a bio-psycho-social approach to help clients (individuals & couples) deal with their sexual issues, combining her nursing and psychotherapy expertise to look at the whole problem from a physical, psychological and social viewpoint, in essence offering integrated therapy and sexual rehabilitation. She is trauma informed, having recently trained in EMDR, and is LGBT sensitive. She regularly writes and speaks on the topics of sexuality, psychosexual therapy and managing late effects of cancer treatments both in the UK and abroad.
Sheila Shotts
Sheila is an accredited counsellor with the BACP. She has over 20 years of counselling experience and a special interest in bereavement, trauma, abuse, transitions, Aspergers syndrome, mental health, work related and spiritual issues.
Her background as a nurse, a college and university lecturer and supporting staff employed nationwide has given her extensive experience in working with young people and adults with diverse needs.
Sharon Simpson
Sharon is a UKCP registered Psychoanalytic Psychotherapist and has over 23 years' experience working in mental health both within the NHS and tertiary services. She previously trained as a mental health social worker and has extensive experience of working with adults and families where a family member has been diagnosed with severe and enduring mental health difficulties. Since qualifying as a Psychotherapist, she has also completed Group Psychotherapy training and holds a diploma in Group Work Practice. She holds an associate membership with the Institute of Group Analysis (IGA). She has extensive experience of working with trauma, including complex trauma and PTSD, personality problems, personality disorders and relationship and interpersonal problems.
Alongside individual therapy and facilitating therapeutic groups, she has experience of
supervising other professionals. Sharon is also able to offer supervision and reflective practice groups within the workplace.
Louise Howarth
Louise is a qualified BAPT registered play therapist, Certified Theraplay® practitioner, and social worker with over 25 years' experience of working with children and families. She is passionate about working with children and their families, to help them recover from difficult experiences, and supporting the family and professional network in understanding the needs of children. She has extensive experience of working with issues around loss and bereavement and adverse childhood experiences such as trauma and abuse. She provides individual play therapy and parent/child therapy.